Swami Vivekananda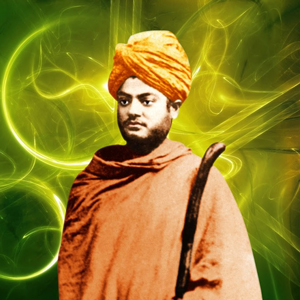 Swami Vivekananda was born in 1863. He inherited the generosity and liberal mindedness of his father and intelligence, sharp memory, deep attachment to Hindu Sashtras and Puranas from his mother.

When he read philosophy he grew inquisitive regarding the existence of God and proof thereof. He met many saintly persons, but was disappointed .Finally he approached "the Saint of Dakshineswar" as Sri Ramakrishna was known those days.

Sri Ramakrishna assured him that God can be seen and if Naren so wished, he could even show God to him. From the first day Sri Ramakrishna loved him dearly and trained him meticulously for the future work.

After the passing of Sri Ramakrishna , he travelled extensively throughout India, purpose to realize God. But he was stupefied by the conditions prevailing in the then India, his motherland. The ignorance and the superstitions prevailing, the approach of the higher caste people made him sad.

Being persuaded by some enthusiastic young men of Chennai, he set sail for America in 1893.Overcoming many obstacles he participated in the Chicago World Parliament of Religion in the same year representing Hinduism. He made deep impact among the American people. The western intelligentsias were felt compelled to revise their wrong notions regarding Indian Culture. He made some dedicated disciples among them. On his return to India he established The Ramakrishna Math and Mission with headquarter at Belur, Kolkata with help of his sannyasin brother disciples, the aim being the service to man as service to God and simultaneously working for one's own salvation. Now this movement has spread worldwide.